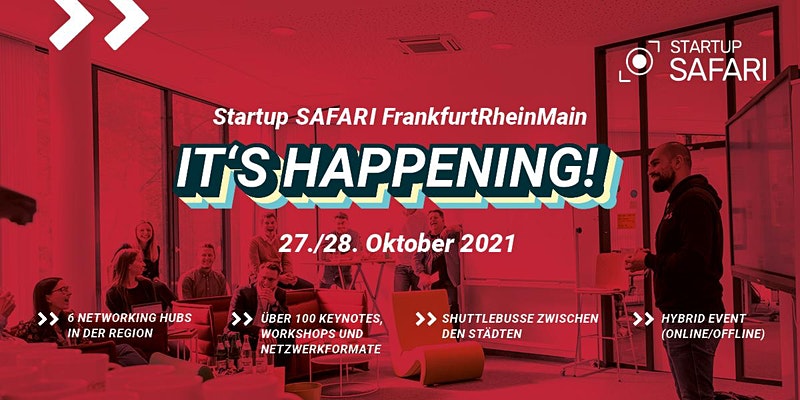 Talk during the Startup SAFARI FrankfurtRheinMain
The Gutenberg Digital Hub, in cooperation with BIX, the digital lab of Boehringer Ingelheim, the Mainzer Stadtwerke and the Investitions- und Strukturbank Rheinland Pfalz, invites all the start-ups and founders how aim to cooperate with Corporates to participate in this talk where representatives of the above-mentioned players share exclusive insights.
Throughout the online talk we`ll be discussing how to present yourself as a start-up when pitching to cooperates, how different ways of cooperation could look like and what to avoid in the process. During the discussion the opportunity to ask questions will be opened.
We are looking forward to e-meet you all!